EC and Retail
Acquiring superusers by precision marketing
How to increase the conversion rate and improve revenue? When the cost of users info is increasing, ROI is gradually decreasing. How can we focus on customers experience in the same time? As the first Google Marketing Analytics Expertise, we help e-commerce companies build up precision marketing strategies to acquire superusers!
Solution Features
Provide high conversion optimization solution
Integrate full access of shopping behaviors
Aim at right customers by big data analytics
Predict and optimize the data and ads automatically with AI tech
Bring revenue-n-profit circle and track data instantly
Recommendation Architecture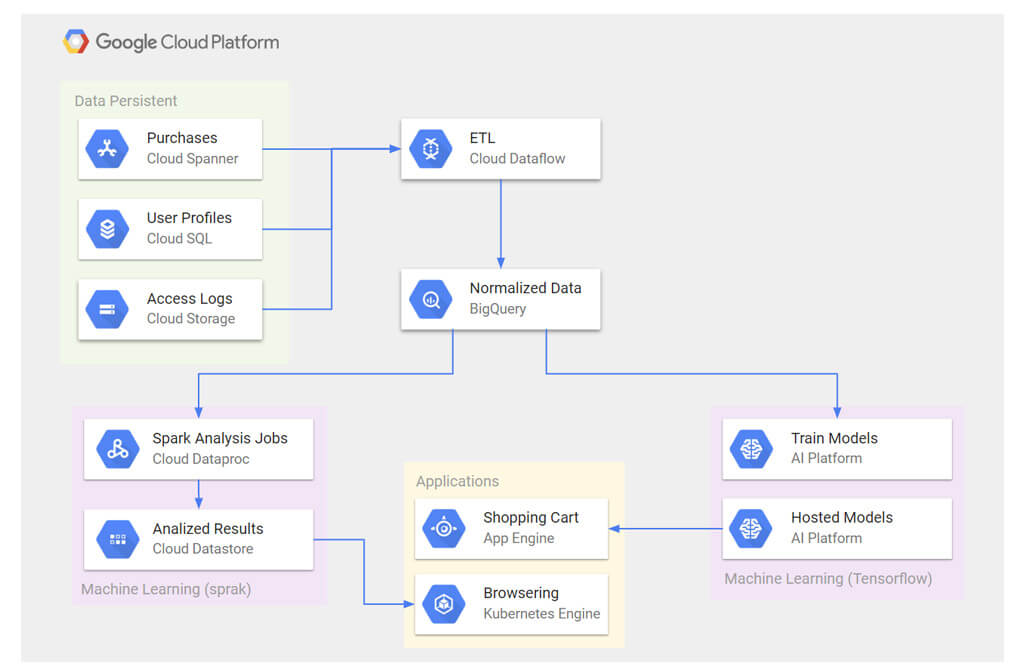 Diverse data sources are essential for e-commerce recommendation system to build ML models, these data includes user profiles, product information, transactions, browsing behavior, and etc. Data stored in difference Google Cloud managed storage for variety consideration is passed to full managed and scalable data processing platform – Dataflow. Dataflow is designed to process large amounts of data and has lots of programming modules for ETL, statistics and aggregation. Processed data is stored into BigQuery for further usage, not only because of blazing-fast SQL queries on petabyte-scale data, but also easy integration with other Google Cloud data-related products. For example, ML models are trained and deployed with Tensorflow on AI Platform for real-time recommendation, or Spark jobs are run on Cloud Dataproc, a full managed hadoop-compatible cluster, to infer personal recommendation product list and store in scalable and reliable Cloud Datastore, such that e-commerce website can handle black Friday recommendation workloads.
GCP Whitepaper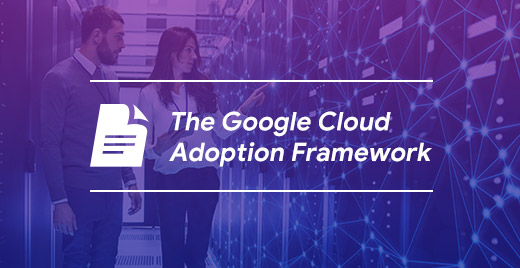 The Google Cloud Adoption Framework helps you determine where you are on your cloud journey today and how to get to where you want to go.
Contact Us
If you need further information, please send a mail to cloud@ikala.tv or call +886-2-8768-1110 directly, thank you.