Gaming
Creating high-end global gaming territories
iKala Cloud plays a key role in the every stage of your games' lifecycle to solve the problems of high cost of operation and maintenance, huge traffic in back-end support, tracking specific users behavior and analysis, and wasting time to fix issues.
Solution Features
Assist to build up a full function gaming expericence
Decrease the cost of DevOps resouces
Scalable gaming VMs to handle huge traffic
Instant analysis of user information and gaming data
Global monitoring service for maintenance
Gaming Solution Architecture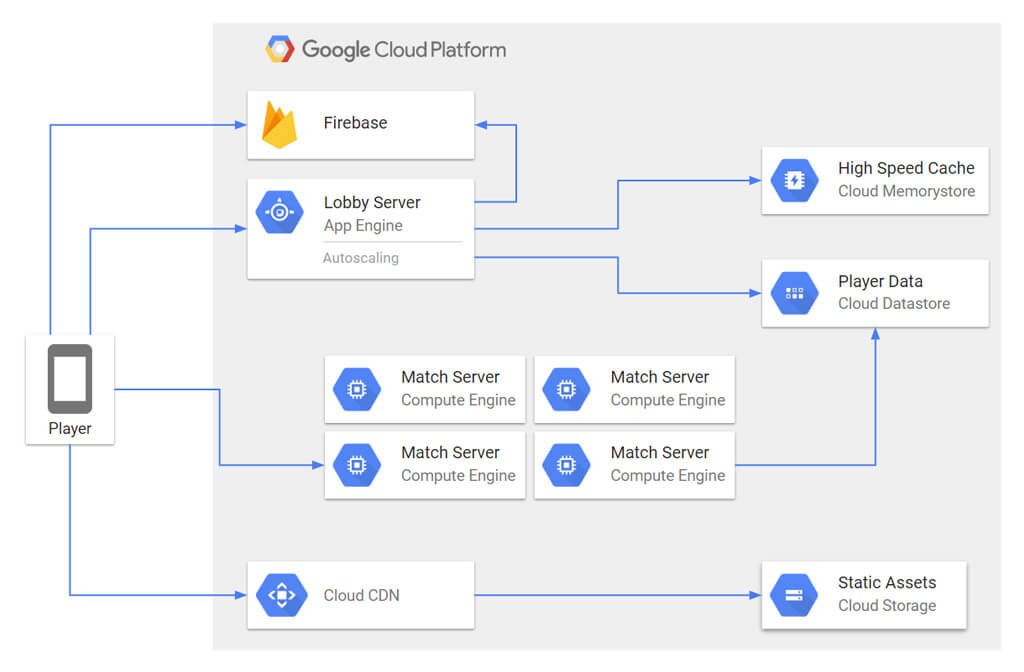 Fighting games have become mainstream of nowadays game genres. Running traffic facing lobby servers on App Engine to handle instance traffic with autoscaling is a practicable choice. App Engine usually accompanies with full managed Redis (Cloud Memorystore) as high speed cache layer and scalable and reliable Cloud Datastore as persistent layer to store player profiles and fighting records. Players in the same fighting group are redirected to dedicated match servers running on Compute Engine virtual machines for stateful workloads, GPU are also available in Compute Engine to accelerate computation of multiple-players or complex scenes. Many game apps leverage Firebase to synchronize states between servers and players, Firebase messaging as chat room service is also widely used. Typically, there are lots of static media files like images or videos for a game to be downloaded. Serving media files with Cloud Storage and Cloud CDN allows large amount of simultaneously downloads.
Contact Us
If you need further information, please send a mail to cloud@ikala.tv or call +886-2-8768-1110 directly, thank you.